What's On
Find out what's happening in Belper. We endeavour to publicise local events and are always pleased to be contacted with details. We cannot accept any responsibilities for external information provided nor any web-links. If you wish to add your own event to the calendar, click the "Add Item" button underneath the calendar and fill out the details. Entries to the diary are normally authorised within a few days.
Belper's Biggest Bonfire and Fireworks Night is back!
Sat, 06 Nov 2021 18:00
Pyrotechnic spectacular by Dynamite! Fireworks, winners of the recent Fireworks Championships at Ragley Hall.
Child friendly Firework Display, followed by a second Spectacular Display
Discounted Advanced Ticket Sales from TicketSource
https://www.ticketsource.co.uk/belperfireworksnight2021/t-kkonrv
Adults (16 plus) - £4.90 plus ~38p booking fee
Children (under 16) £2.90 plus ~30p booking fee (Pre-school go free)
Family (2 adult + 2 U16) £14.50 plus ~£1.13p booking fee
Gates open 6pm, followed by the lighting of Belper's Biggest Bonfire. First Firework Display at 7pm.
Burgers and Hot Dogs from award winning Owen Taylor Butchers.
Childrens tuck shop.
Licensed bar, soft drinks.
Hot drinks, mulled wine.
Novelty toys.
Come and mingle to the sound of music, crackling bonfire, and resounding bangs.
This is a fundraising event by Belper Meadows Community Sports Club (BMCSC) a registered charity. BMCSC provides Sports facilities for players of Bowls, Cricket, Tennis and Hockey for Belper and the surrounding areas with members aged from 6 to 85.
No refunds except in the case of event cancellation.
Venue:

Belper Meadows Community Sports Club (beside Belper FC ground), Bridge St, Belper, DE56 1BA

Contact:

The Secretary BMCSC
Wed, 10 Nov 2021 13:15
Welcome to...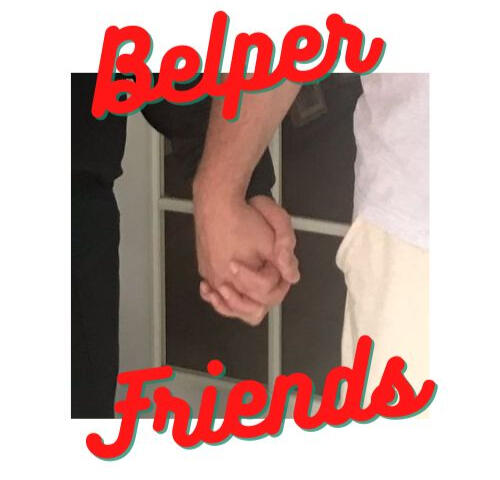 A friendly LGBT+ group that meets in Belper, Derbyshire.
The next meeting will be at the Community Cottage [opposite Belper Bus Station] on Wednesday, November 10th and thereafter on the second Wednesday of each month, from 1 to 3pm.
There is free car parking behind the Community Cottage located on the A6.
As always, hot and cold drinks will be served. As usual, everything is totally free of charge.
We always ask the group what they would like to do over future months including popular guest speakers and local walks.
We'll continue to be assisted by our friendly Hate Crime Monitoring Police Officer Fred Bray. Over the last four years, he has always electrified each meeting with his dazzling, powerful personality and eloquent delivery. Fred came like a breath of fresh air to our 2017 November meeting and has attended nearly every meeting since. He has always taken time and trouble giving counselling, comfort and has solved numerous problems for members in need.
Feel free to contact Narvel Annable for further information.
Tel . 01 773 82 44 83 or email narvel@btinternet.com.
We hope you will take an interest in Belper Friends.
Venue:

Cottage Project BELPER

Contact:

01773 824483
Armistice Day
Thu, 11 Nov 2021 11:00
Armistice Day
Thursday 11th November
In the Memorial Gardens, King Street, Belper.
The Town Council will hold a two minute silence and prayers at the War Memorial in the Memorial Gardens on King Street on the 11th November at 11am.
Venue:

Memorial Gardens

Contact:

Belper Town Council
Fri, 12 Nov 2021 14:00
CONCERT OF MUSIC FOR ALL PRESENTED BY CHRIS JONES FROM ORPINGTON IN KENT PLAYING THE YAMAHA AR100 & KETRON EXPANDER KEYBOARDS
ADMISSION £6 MEMBERS OR £8 NON MEMBERS
REFRESHMENTS AVAILABLE
Venue:

THE CONGREGATIONAL CHURCH GREEN LANE BELPER DE561DB

Contact:

NIGEL OR LIZ
Monthly Market
Sat, 13 Nov 2021 08:30
Monthly Market 8.30am - 3pm
Venue:

Market Place

Contact:

Town Council
Sat, 13 Nov 2021 14:00
Belper Organ & Keyboard Club are once again pleased to have live keyboard music back in town. As a trial we are moving from our usual evening start time to an afternoon concert commencing at 2pm. It is hoped this will be more appealing to people.
For our opening concert we are pleased to turn the venue in to a mini theatre with lighting & video projection and welcome all the way from North Yorkshire the one & only Tony Stace.
Tony for many years has been one of the major names on the Uk organ & keyboard scene.
Tony's lively style & personality always guarantees a great show of music from the shows, films, big band era, classics & all popular music. MUSIC FOR ALL.
Admission is £6 payable on the door. Refreshments available at the interval for £1.
Venue:

The Congregational Church,Green Lane, Belper.

Contact:

Nigel or Liz 01773 827204
Hefted, by the Multi Story Theatre Company
Sat, 13 Nov 2021 19:30
The Belper Strutts Society is to host a performance of Hefted, by the Multi Story Theatre Company, on Saturday November 13th 2021 at 7.30pm. Doors will open at 7.15 pm.
Hefted is a funny and absorbing play by David Lane which examines the landscape, history and psyche of rural life. The four actors use characterisation and song to address the big questions of our relationship with the land. Starting in 1475 the narrative sweeps across 600 years to an imagined 2075, presenting stories from both folklore and fiction which all explore the notion of being 'hefted' - deeply connected to the land.
Please come along and support us in this new venture. We have free onsite parking and there will be a bar. Tickets are £12.
To book contact Pam Ryder at bssocbookings@gmail.com or telephone 07739404516
Venue:

Strutts Community Centre

Contact:

Pam Ryder
Remembrance Sunday Parade
Sun, 14 Nov 2021 10:45
10.45am at the Memorial Gardens then on to St Peter's Church for the service.
Venue:

Memorial Gardens

Contact:

Town Clerk
Accessible Shows - The King & I
Wed, 17 Nov 2021 13:00
Accessible Shows - The King & I
17th November
1pm for 1:30pm
Venue:

Ritz Cinema

Contact:

01773 822 224

Documents:
Fri, 19 Nov 2021 18:31
Using Indian Classical and creative Bollywood dance performance and digital projection, celebrated dancer Nisha Nath, takes audience through a journey from traditional mythological story of Diwali to present day celebration of Diwali in Bollywood & in our everyday familiesConcluding the evening with audience having a go at Bollywood dance and taster of Diwali refreshmentSuitable for age 13+. An immersive Diwali experience not to be missed.
Ticket: £10 p/eprson Limited ticket, early booking advisable. Ticket price includes Diwali snacks.
Part of Derby Season of Light, this event is supported by Belper Town Council and Arts Council of England.
Book via this website:
https://www.surtalarts.co.uk/event-details/stories-of-diwali-2
Venue:

Number 28 Community Hall, 28 Market Pl, Belper DE56 1FZ,

Contact:

Surtal Arts
Fri, 26 Nov 2021 17:00
As part of Belper Christmas Lights Switch On event...pop in and join us at No.28 in making festive decorations and a huge processional Angel puppet (for the Christmas Eve carol concert). We will have live music and refreshments.
Venue:

No.28

Contact:

Fleet Arts
Fri, 26 Nov 2021 17:45
Christmas Light Switched on at 5.45pm
Venue:

Memorial Gardens

Contact:

Town Clerk
DERBYSHIRE ARCHAEOLOGICAL SOCIETY 'OPEN AFTERNOON'
Sat, 27 Nov 2021 12:30
DERBYSHIRE ARCHAEOLOGICAL SOCIETY
'OPEN AFTERNOON'
STRUTTS CENTRE
DERBY ROAD
BELPER DE56 1UU
SATURDAY 27TH NOVEMBER
12.30- 4PM
EXHIBITION AND DISPLAYS IN THE
SOCIETY'S LIBRARY
A SERIES OF SHORT TALKS
Every half hour
FROM 1.30
BOOKS FOR SALE
DROP IN ANYTIME
Venue:

The Strutts Centre

Contact:

DERBYSHIRE ARCHAEOLOGICAL SOCIETY
Fritchley Christmas Festival
Sat, 04 Dec 2021 14:00
Fritchley Christmas Festival
2-6pm
Venue:

Fritchley

Contact:

Fritchley Community Association
Sat, 04 Dec 2021 19:30
Sat 4th Dec 2021
7.30pm
St Peter's Church
Returning to Belper this December is soprano singer, Margaret Keys.
Born in Derry, Northern Ireland her passion for music took hold at a young age and Margaret decided that she wanted to pursue a career on stage.
Margaret has performed extensively throughout the world and has performed with some of the world's leading orchestras and performers.
She has performed to an audience of 35,000 in a special International Lakeside Proms concert and was one of the chosen artists from throughout the World, which also included Andrea Bocelli and Aretha Franklin, to perform for Pope Francis in a special concert for his visit to the USA in 2015. The concert was broadcast worldwide to an audience of 1.5million.
She has also performed on several TV broadcasts including BBC Songs of Praise, The BBC Proms and on PBS American TV specials.
Margaret has performed with West End star Alfie Boe, Russell Watson, Paul Potts and was special guest to the multi- platinum selling The Fron Male Voice Choir in their recent tour to New York City and in their UK tour. She made her debut in the Royal Albert Hall in December 2015 in "Christmas with stars" which was produced by BBC Radio 2 and the TV Times. Following this performance She was subsequently invited back to perform again in the Royal Albert Hall Christmas Concert Special in 2016.
She was highly honoured to perform for HRH Prince of Wales Foundation Concert for Children and Arts, which was aired to an audience of 5million on Classic Fm and Sky Arts.
Margaret's high-profile performances have made a great impact on the world of classical music and thus prompted her appointment as the only Irish Ambassador for HRH Prince Of Wales Foundation for Children and Arts. This is especially important to Margaret as she is a proud supporter of arts having a positive impact on young people. She champions the power of the arts and music to transform lives of children.
Find out more about Margaret Keys at www.margaretkeys.co.uk

DALEDIVA
Supporting Margaret will be DALEDIVA.
This popular female, Derbyshire choir formed in November 2007, is renowned for sharing its love of singing. Founded and directed by the charismatic Ally Law, this vibrant and entertaining group of women hits the mark with a variety of audiences through their mixed repertoire, infectious joy of singing and sense of fun. They have a contemporary and modern approach to their repertoire, mainly 4-part arrangements in the acapella style. Over the14 years, they have had many achievements including winning channel 5's 'Don't stop Believing' and performing on the MGM stage in Las Vegas! All amateur singers but with a professional attitude, members attend weekly rehearsals to develop their vocal and performance skills. Their philosophy is simple; If they are having a good time then their audiences will too.
Find out more about DALEDIVA at www.dalediva.com
The evening will be compèred by Fliss Goldsmith.

Tickets: Adults - £17Tickets are available at www.belperfringe.org Derby Live
Venue:

St Peter's Church

Contact:

events@belperfringe.org
Winter Food Festival
Sun, 05 Dec 2021 15:00
The Food Festival will be held on King St, Campbell St and Strutt St. Free event 10am-3pm
Venue:

Town Centre

Contact:

Assistant Town Clerk

Documents:

December Food Festival Flyer (PDF, 254 Kb)